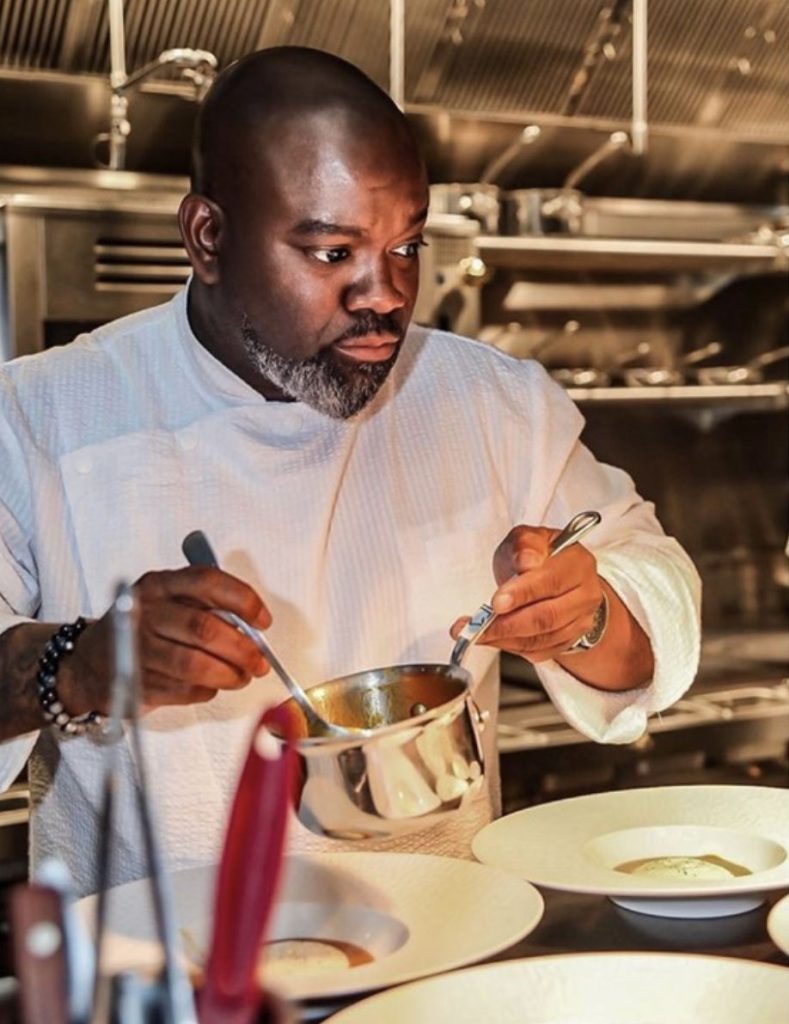 Situated on the ground floor of the First National Center, The Gilded Acorn offers an urban embrace through an interesting and elegant atmosphere, inspired by the history of the building. A custom champagne tower, sleek lighting, gold foil, and hand-painted elements reflect the Art Deco motif of the era when the building was originally crafted. The Gilded Acorn specializes in small plates with a curated collection of champagne, high tea, a coffee menu, and a feature champagne wall. With indoor or outdoor seating options all stationed around intimate bistro tables, the eatery offers a relaxing and comfortable environment to enjoy breakfast, mid-day coffee, high tea, or a quick work meeting. Multiple desserts and pastries are also on display throughout the restaurant, including chocolates, macarons, gelato, and more.
This triple-restaurant concept consists of three separate restaurant experiences in one space, La Baguette Deep Deuce (a Parisian cafe with an American twist), Black Walnut (a thoughtful food and an unbuttoned atmosphere), and Grey Sweater (a three-tiered tasting menu concept).
The approachable food menu will offer a variety of light bites and desserts using fresh, seasonal ingredients. Made for sharing and pairing, each dish will be created in tandem with the relationship between The Gilded Acorn food and beverage philosophy: "One should enhance the other, and both should be equally and simply enjoyed." Patrons will have the option to order from a rotating menu featuring tea, coffee, champagne, and refreshing beverages. The Gilded Acorn champagne program will be carefully curated to allow for a variety of tastes and price points and will feature champagne selections from around the world.