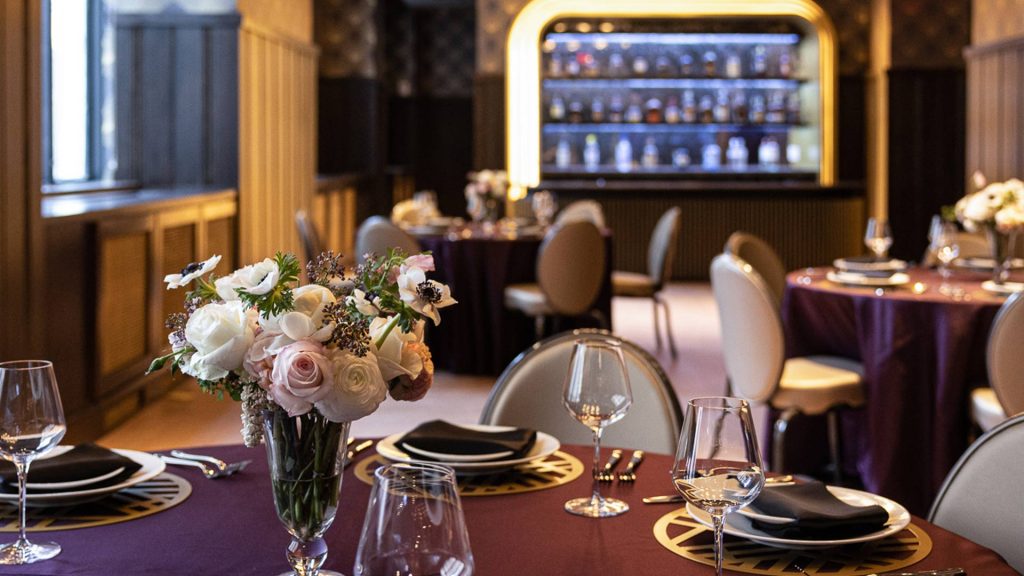 Weddings at The First National Center
Host your wedding, milestone or event in one of Oklahoma City's top architectural treasures.
More than a building, this landmark is a symbol of Oklahoma's journey and our connections to the region over the years. From the noticeably worn marble floor in front of each bank teller window to the aluminum aviation beacon that towers 456 feet above the sidewalk, First National Center brings history – and your story – to life.
The team at the First National Center delights that every wedding is a unique and memorable occasion inspired by the diversity of our brides and grooms.
Our highly accomplished hospitality and culinary teams are dedicated to creating the remarkable gathering that you envision.
WORLD-CLASS SERVICE AND STAFF
AN ELEGANT AND STUNNING WEDDING BACKDROP
EXQUISITE MEALS AND ENCHANTING ATMOSPHERE